Music?  Start/Pause

Personally, I am solar-powered. If the sun doesn't shine, neither do I.  (No, Really!!)  That is the reason why we moved here in 1985.
We are originally from Michigan, but have lived in Mississippi, California, Oklahoma, Washington, and from 1981-1985, the Village of Schaesberg, Netherlands (near Heerlen in Limburg).  While there, we did a lot of my favorite thing – Castle Hunting.  (There were SO MANY, so close!)
| | | |
| --- | --- | --- |
| | | |
Prior to moving overseas, we drove to Seattle in August 1980, stopping here in Arizona to visit relatives.  We never forgot the blue skies and sunshine. Since that time, many of our relatives have moved here as well.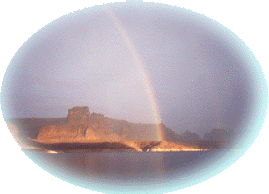 Lake Powell, AZ.
If you have never been to Arizona, you probably think it is nothing but dry desert and cactus, heat and tumbleweed. Not so! We have lakes, mountains, (with snow in the winter months for those who miss it) and also during the winter, lots and lots of golfers and snowbirds (traffic).  Yes, we do occasionally hit 120° in the summer.

If you are thinking about moving to the Phoenix, Scottsdale, Paradise Valley areas and want an award-winning realtor to find you a dream home, go here – Arizona's Best Real Estate – because Kelly and her business partner are truly Arizona's Best (and nicest) agents.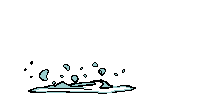 There are plenty of lakes and some good fishing…husband Randi has held the Canyon Lake Large Mouth Bass record since April of 1997!  Inland waters, hook-and-line record: 16 pounds, 7.68 ounces, Canyon Lake, 1997
---
Here's a Link to our Fur and Feathered Family
---